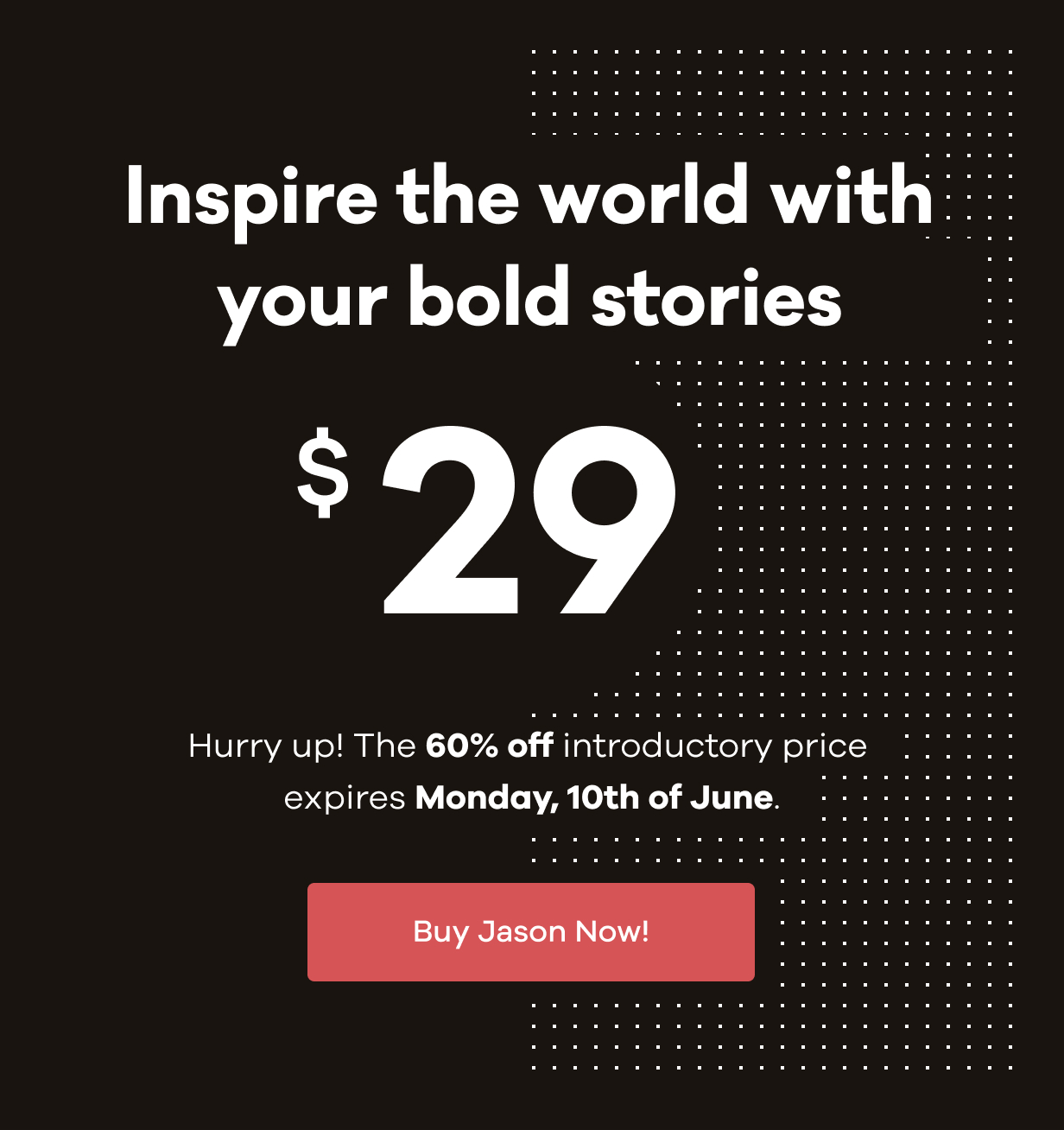 Jason is a clean and colorful blogging theme, easy to set up and even easier to customize.
Clean Design, Happy Readers
Jason's smart grid layout, strong use of white space, and a sprinkling of colors ably handles a wide variety of content — from posts to pictures to links to quotes — and keeps it lively but readable.
Mobile-Ready and Responsive
Jason displays your carefully chosen imagery and other content beautifully, no matter which device your visitors happen to use.
Custom Archive Page and Search Results
Jason features a custom archive page that displays your latest posts and lets visitors sort posts by month, tag, and category. This acts kind as a sitemap, offering your readers extra ways to explore your content.